International Spy Museum Tickets and Guide
This post is a guide to tickets and exhibits at the International Spy Museum in Washington, DC., one of the most popular privately-owned museums in the city.
We show you what type of tickets (and discounts) are available, what you will see, including two awesome gift shops, to help you decide if a visit is worth it for you and your family.
---
With so much changing as Washington DC slowly reopens due to COVID-19, we are trying to keep all information updated. Note that opening hours, ticketing policies and procedures may vary. For the most up to date information, check the location's individual website.
The International Spy Museum is currently OPEN Thursday to Monday. Timed Tickets requried.
---
What is the Spy Museum?
The International Spy Museum is the only US museum that is solely dedicated to espionage and features the largest collection of espionage artifacts ever placed on public display. It is the only museum in the world to showcase a global perspective on the roles spies have played and on the men and women who have participated in this profession, shaping history and continuing to have a significant impact on global events.
Don't Pay Full Price: Save $2/per ticket when paying in advance with Trusted Tours or get 20% – 40% with several tourist attraction discount cards including the DC GO Card and CitySights Sightseeing cards. Learn more about these cards before paying full price for attractions and tours.
---
Back To Top
---
Tickets to the International Spy Museum
Don't Pay Full Price: Save $2/per ticket when paying in advance with Trusted Tours or get 20% – 40% with several tourist attraction discount cards including the DC GO Card and CitySights Sightseeing cards. Learn more about these cards before paying full price for attractions and tours.
Unlike the Smithsonian Museums, the International Spy Museum is a private museum and does charge admission.
Tickets are timed entry tickets, which means you are free to enter the museum after the time printed on your ticket. You are able to re enter the museum throughout the day, as long as it is after the time printed on your ticket. Tickets can be purchased in advance, same day, and for larger groups.
| | |
| --- | --- |
| General Admission Ticket Type | Online Price/Walk-up Price |
| Adults (ages 12-64) | $20.95/$22.95 |
| Senior (ages 65+), Military, Fire & Law Enforcement | $14.95/$16.95 |
| Youths (ages 7-11) | $14.95/$14.95 |
| Children age 6 & under | FREE |
Advanced Tickets
Tickets can be purchased in advance of your visit through the International Spy Museum website or by calling 202.654.0991 (10am-5pm). You will be able to select the date, time, and quantity when you click 'Buy Tickets'.
It is recommended that you purchase tickets ahead of time, especially during the busier spring and summer seasons. This option will save you from having to wait to purchase same-day tickets, which can be up to an hour long.
When purchasing tickets online, you have a choice on whether to print tickets at home or to pick up tickets at will call. Will call is located in the lobby of the museum at the same location where tickets can be purchased.
---
Same Day Tickets
Tickets can be purchased at the museum for same-day admission. When you walk into the museum entrance, you will be pointed to the direction of the ticket counter.
During peak season, there will most likely be long lines and waits up to an hour to purchase tickets. If this is the case, the museum staff will be there to direct you to the appropriate line, especially if the line extends out the door.
Depending on availability, you might have to purchase tickets for a later entry time and return to the museum later in the day. Last ticket is sold one hour before closing.
---
Groups
Groups of 10 or more are eligible for reduced admission. The museum requests that groups complete a Group Request Form.
Completing the form allows their Group Sales team to contact you within 24 hrs and get your group booked quickly. The Group Sales team can also be reached by calling 202.654.0942 or 202.654.0964. Their office is open 9:00 AM – 6:00 PM Mon-Fri EST.
---
Family Extras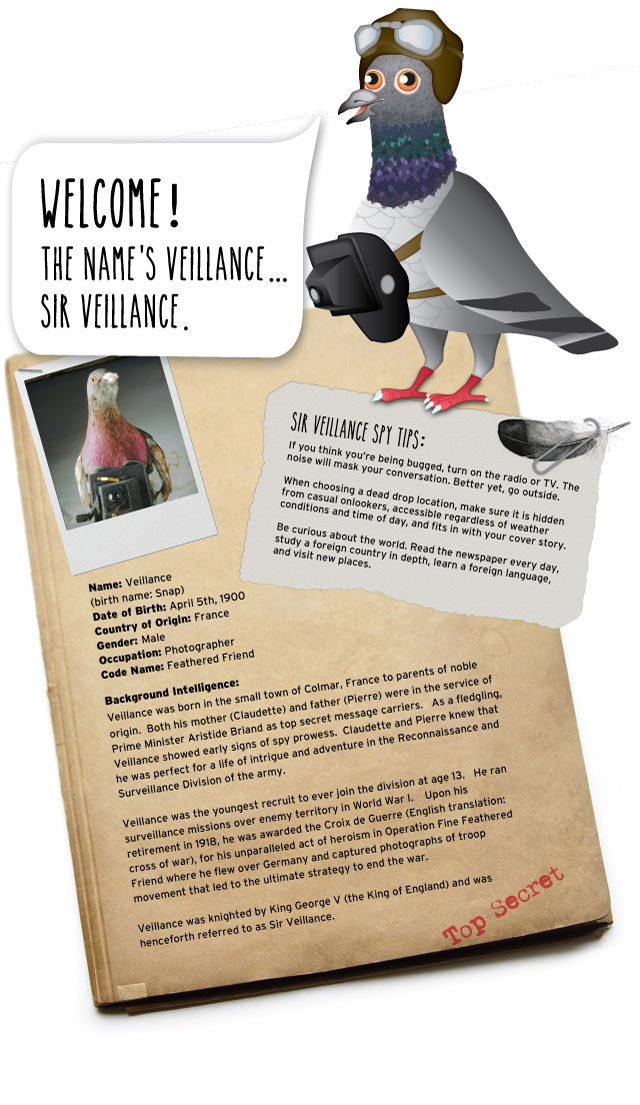 The museum has interactive components in almost every gallery, making it fun for younger children. There different computer games and tasks in almost every gallery, but there are also areas where children can climb, crawl, hang, and do other physical activities. A free, downloadable family guide is offered through the spy museum website.
You are able to print this guide before arriving at the museum or pick up a copy on the day of your visit. In addition to the interactive pieces at the museum, the website has games and apps that allow children to play with things they might come across in the museum.
---
---
PLAN YOUR VISIT TO THE SPY MUSEUM
International Spy Museum Hours
The museum is open daily from 9:00 AM- 7:00 PM, with the exception of Thanksgiving Day and Christmas Day.
During peak seasons, the museum extends its hours which can vary on a weekly basis. The International Spy Museum frequently updates any changes to operating hours on its Museum Hours page.
Please note that the last ticket of the day is sold one hour before closing.
---
Security and Visitor Policies
While there are not required to go through a scanner at this museum, your bag and belongings as subject to be searched upon entry into the museum.
While in the galleries, there is no flash photography allowed. Photography of certain areas and artifacts is permitted. The museum asks that you pay attention to signage and obey the "No Photography" signs when posted.
The museum asks that visitors do not have food, drink, or chewing gum while in the galleries. They, also, ask that visitors do not talk on cell phones and refrain from smoking. All guests under the age of 18 must be accompanied by an adult. The museum asks that strollers be checked in the Clock Room at the Museum Lobby.
---
Food and Gift Shop
Check out the gift shop at the International Spy Museum, which boasts one of the most eclectic collections of memorabilia in the city. The gift shop includes books, toys, gadgets, games and other spy products for adults and children.
It is open to the public, so even if you don't have time to visit the museum, you can go home with a cool espionage-themed keepsake! You can access the gift shop through a separate door to the left of the main entrance without paying admission for the whole museum.
There is no cafe or food venue inside of the spy museum. However, there are many food options near the museum.
The new location is within L'Enfant Plaza, which has a food court.
You can also easily walk to the Wharf from here for some great sit down restaurants.
---
Is the International Spy Museum Worth Visiting? |
The International Spy Museum is another great attraction that is worth the entrance fee. Since its opening in 2002, it has educated people of all ages on the history of espionage both in the USA and abroad. In fact, the International Spy Museum boasts the largest collection of spy-related artifacts in the world.
Who should visit the International Spy Museum?
The museum is probably most entertaining for children ages 11-15. However, anyone interested in learning more about espionage will thoroughly enjoy their time there. The exhibits are very informative, and the museum does a good job of blending fun with facts, making a visit to the International Spy Museum a pleasure for the entire family.
---
International Spy Museum Reviews
The International Spy Museum is highly rated with consistently good reviews from guests of all ages. It is a popular choice for families with teenagers and adults who are young at heart and enjoy getting into interactive games.
Most negative reviews stem from its popularity as it can be crowded during peak times.
Insider Tip: The museum is less busy before 11 am and after 4 pm. It stays open late during the peak summer months.
---
How to Get To the International Spy Museum
The International Spy Museum is located in downtown Washington, DC near L'Enfant Plaza. The museum is on L'Enfant Plaza SW near D St SW just south of Independence Ave SW.

The closest Metro station is the L'Enfant Plaza station (Yellow/Green/Orange/Blue/Silver lines). There are many exits from this Station, but the 9th and D St SW L'Enfant Plaza Promenade is the closest. Use our guide to using the Metro to get there.

Many of the Hop on Hop Off Bus Tours have stops nearby. Read more about the best Washington DC bus tours to find a company and a bus pass that fits your itinerary.
International Spy Museum Parking
The museum does not have any on-site parking, but they have partnered with Spot Hero to help visitors find parking in nearby parking garages. They recommend reserving parking ahead of time through this partnership.
---
---
Exhibits at the International Spy Museum
The International Spy Museum is designed to be an immersive experience, where visitors learn to become spies. The typical museum experience lasts about two hours and is self-guided.
---
Highlights of the International Spy Museum?
Pretending to be a spy! — The Covers and Legends exhibit (which is visited by all guests upon entry) assigns everyone a secret identity. It is then your job to withhold that identity and keep your cover throughout your time at the museum. Finally, before leaving, you are tested on whether or not you succeeded in that mission!
Learning Civil War era spying techniques! — From Ballroom to Battlefield exhibit reveals how spies operated during the 19th century.
Dive into the history of espionage! — The Secret History of History spans the evolution of espionage. The museum's section on spying during the Cold War is especially fascinating.
Your museum experience will start when you enter on the first floor and will wait for the elevator to take you up to the third floor. In the lobby you will see various artifacts and props that will give you an idea of what is in store for the rest of your visit. In the lobby, you wait for an elevator to take you up to the third floor where you will learn if you have what it takes to be a spy.
---
Third Floor
The permanent collection starts on the third floor and ends on the first floor.
Cover & Legends: The museum is an interactive experience so your museum experience is centered around the idea of being a spy. In the first exhibit you are asked to pick a cover and memorize it, like you are a spy preparing for an operation. There are different identities on the wall to choose from. This is what you do while you wait for the introductory film in the "Briefing Room'. The introductory film is only a few minutes and gives you information about the type of people who become spies and the importance of their job.
Schools for Spies: After learning about who are spies and how they operate, you head into the School for Spies. It is there that you learn every aspect of being a spy and explore spy gadgets that have aided former spies. This exhibition is broken up into five thematic rooms, designed to show you all aspects of espionage.

Tradecraft Skills– You will get a chance to continue on with the cover you selected in the first gallery and learn how to observe things like a spy.
Ninja- Learn the qualities of a spy that make them invisible and able to detect everything. In this section of the gallery, you will see everything from the eavesdropping bugs and tiny camera that fit on the button of a coat.
Cloak- See how spies change their appearance and blend into their surroundings. This room will show you the more polished and refined side of being a spy.
Dagger-One of the most exciting part of School for Spies is seeing the hidden weapons in the Dagger Some of the highlights from this room, include The Lipstick Pistol and James Bond's Martin DB5 from Goldfinger.
Shadow- Explore the teams that support spies while out in the field. These professionals are given the task of collecting and analyzing information. Be sure to check out The Thing, which was a wooden Great Seal of the United States with a bugging device hidden inside.
The second half of the third floor takes you through the history of espionage, starting with its beginnings in The Secret History of History and its major effects on the modern world with Spies Among Us.
The Secret History of History- Within this exhibit spaces see some of the earliest tools used by spies and how they shaped different periods of history. Some must-sees from this exhibit are George Washington's spy letter, a letter asking from General George Washington asking Nathaniel Sackett to spy for his country during the American Revolution, and the Spy Pigeon, model of a pigeon fitted with a small camera that would have been used through the 1950s.
Spies Among Us- Learn about the espionage that took place during World War II and the Cold War. This exhibit delves into spies infiltrating Main Street America, tactics code makers and breakers used during World War II, famous faces used as spies in Europe, and how the US kept their biggest secrets. Highlights from this exhibit include a German enigma machine from 1944, a cipher machine used by the Germans during World War II that the Allies were able to break, and an Oscar from a film director John Ford, who served as Field Photo Chief for the OSS.
First Floor
21st Century- See the future of spy work in this small exhibit. This gallery occasionally changes. Currently, the exhibit "Cyber War" is about the world of hacking and other forms of cyber espionage. Within this exhibit, stop by Real-life hacktivist "Jester's" laptop, which was used to attack MI6.
---
Back To Top
---
Canden is a historian and tour guide in Washington DC with 3 published books about the city. She has written for HuffPost Travel and has been featured in the Washington Post, WTOP, and numerous other DC papers. She's also been interviewed by the Travel Channel and Discovery Family Channel. Canden is the host of our podcast, Tour Guide Tell All
With a M.A. in History from University College London and a B.A. in History from Elon University, she is an authority on D.C. history, and has led tours in the city for over 10 years. She currently resides in DC, but has also lived in London and South Korea, and has travelled to 25 countries. Her two children (both under the age of 3) have their passports and own frequent flier accounts.