Smithsonian Museum Tours
How do you get to the Smithsonian? (With DC By Foot, of course!)
In reality, it depends – which one do you want to go to? There are 20 museums AND the National Zoo. You can't possibly see everything there is to see.
In fact, if you spent 1 minute at each exhibit it would take more than 258 years to see them all, but we're to help make sure you see the highlights.
We offer 90-minute tours that highlight an individual Smithsonian museum exploring the highlights on the National Mall in our enthusiastic and entertaining way.
We do NOT see everything… but we will endeavor to show you the coolest things on display. This is not a standard museum tour – expect intrigue and laughter (inside voices, though!)
---
Important Information:
These tours are available as a private tour only for small groups 

We cannot guarantee to see any specific exhibit/item but we'll try!

You will have to go through security to enter each museum. There is no skip the line option.

Contact us for rates and availability –

[email protected]

We offer semi-private (up to 4) tour – American History and National Archives – book it here
IMPORTANT! BEFORE CONTACTING US ABOUT BOOKING:
---
SMITHSONIAN MUSEUM TOURS
---
Smithsonian Museum Tours
---
Air & Space Museum Tour

Houston, we have a problem – too many artifacts related to our aviation history to see on one tour! We'll fly through the most visited of the Smithsonian museums, the Air & Space Museum, to see such gems as the Wright Brothers' 1903 flyer, the command module from Apollo 11, and the Spirit of St. Louis!
Note: We do not offer tours of the annex at Udvar-Hazy. The Air and Space Museum on the mall will not reopen until end of July 2021.

---
Natural History Museum Tour

The T.Rex from Night at the Museum? Yeah, that's in NYC but we have an elephant in the rotunda! But never fear, the Natural History museum has fossils galore.
If bones aren't your thing, we'll take you to see the Hope Diamond and the largest collection of vertebrates!
For private tours rates and availability, please contact us at [email protected]
---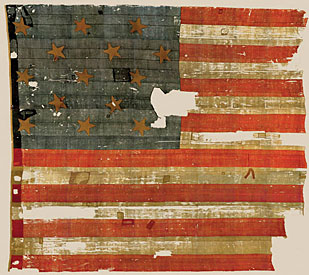 American History Museum Tour

Referred to loving by DC guides as the "Museum of Pop Culture", American History isn't all that old, so our history museum has things like: Muppets, Julia Child's kitchen, Judy Garland's ruby red slippers from the Wizard of Oz! But it has one great historic artifact that everyone should see – the Star-Spangled Banner, the flag that flew over Ft. McHenry and inspired… well, the star-spangled banner!
For private tours rates and availability, please contact us at [email protected]
---
National Gallery of Art Tour

(technically, this one isn't a Smithsonian but we love it anyways!)
Rembrandt, Turner, Van Gogh, Monet, Titian – the National Gallery of Art has works from some of the most well-known artists. With ever changing exhibits, this highlight tour explores the traditional art of the West Wing (of the Art Gallery, not the White House!).
The main draw of this stop – the only work of Leonardo Da Vinci in the Americas – Ginevra De'Benci.
Your guide will also explore the outdoor sculpture garden with you.
For private tours rates and availability, please contact us at [email protected]
---
---
National Portrait Gallery Tour

Learn insider secrets about the history of the building before it became the National Portrait Gallery and then explore the stories of the people inside with our expert guide.
From Presidents to pop stars, you'll see some of the most popular works of art and get to know the people they portray.
For private tours rates and availability, please contact us at [email protected]
---
National Archives Tour
Also, not a Smithsonian but it's nearby and we can include it in the combo tours. Discover the founding documents of the United States – the Bill of Rights, Constitution and Declaration of Independence as well as a few of the hidden items on display.
For private tours rates and availability, please contact us at [email protected] – note this tour runs as private tour. We get tickets the same way you do so we cannot get you access if tickets are sold out but we have reserved tickets for a number of days in advance. 
---
---
Canden is a historian and tour guide in Washington DC with 3 published books about the city. She has written for HuffPost Travel and has been featured in the Washington Post, WTOP, and numerous other DC papers. She's also been interviewed by the Travel Channel and Discovery Family Channel. Canden is the host of our podcast, Tour Guide Tell All
With a M.A. in History from University College London and a B.A. in History from Elon University, she is an authority on D.C. history, and has led tours in the city for over 10 years. She currently resides in DC, but has also lived in London and South Korea, and has travelled to 25 countries. Her two children (both under the age of 3) have their passports and own frequent flier accounts.